workshops
The address for Nov. 20, 2011, at 13h30 is
Strategic Design Scenarios
rue Dautzenberg, 36-38
BE-1050 Brussels
Getting there with public transport
From the station "Gare du midi" :
Tramway # 81 direction MONTGOMERY
Get off at stop DAUTZENBERG
or
Metro # 2 direction SIMONIS (ELISABETH)
Get off at stop LOUISE
Change for Tramway # 94 direction MUSEE DU TRAM
Get off at stop BAILLI
From Brussels Airport :
Take the train to BRUXELLES CENTRAL and then
Bus # 71 direction DELTA
Get off at stop FLAGEY
The workshops planned on Nov. 20, 2011 are based on thematic lines and provocation points. We will explore diverse cases where co-creation has been applied and extract an update of a state of the art, if that is possible – the interaction and the co-creation processes will be of help there, allowing to build critical distance and discourse ! Note also the day of 21st Nov. offering a full spectrum of co-creation approaches and practices.
The thematic lines are
social innovation
ICT innovation
urban innovation
and the provocation points are
Fire
Air
Water
Earth
The planned schedule is
13:30 – 14:00 Intro & networking
14:00 – 17:00 Workshop(s)
17:00 – 17:30 Plenary & exchanges
17:30 – 18:00 Conclusion & framing
20:20 –23:20 PechaKucha Night Brussels Vol. 20
The participants of the workshops will attend the PechaKucha and may share some of the outputs for a wider audience. PechaKucha Brussels is having its 20th Volume and 400+ people are expected.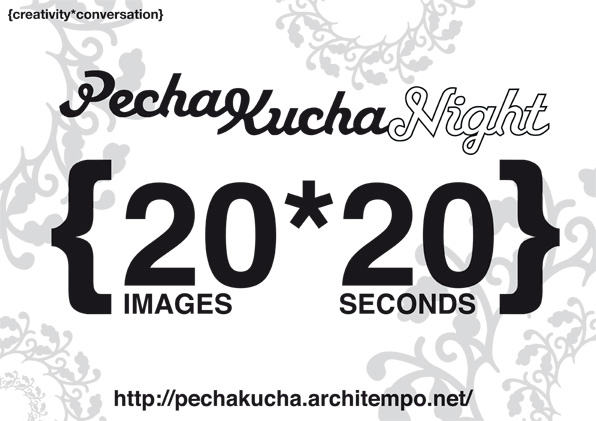 More on PechaKucha Brussels via the PK website