2022 Kolkata
Let's meet to talk about food and think about Food Systems. The moment will be December 13th at 4 pm.
The Kolkata cCc will allow to share insights from the local food scene and connect these with insights from other cCc as well as from foodpreneurs in France and India.
To participate in coCreationcamp 2022 Kolkata, do register via the button infra – For any question get in touch. Should you wish to co-create and be involved, let us know and tell us more about how/why food matters.
We will have chefs, a.o. based in Lyon France and in Bengaluru, in dialogue with designers and foodpreneurs, and more.
Namaskar ! Join the food systems thinking/making ride. Let's have "Food Adda" to grasp the "Bong Appetit" vibes in Kolkata and around. Innovation x Design x Entrepreneurship.
The Kolkata 2022 coCreationcamp Insights Session is happening in partnership with and at Sienna Store – 49, 1, Golpark, Hindustan Park, Gariahat, Kolkata, West Bengal 700029, India.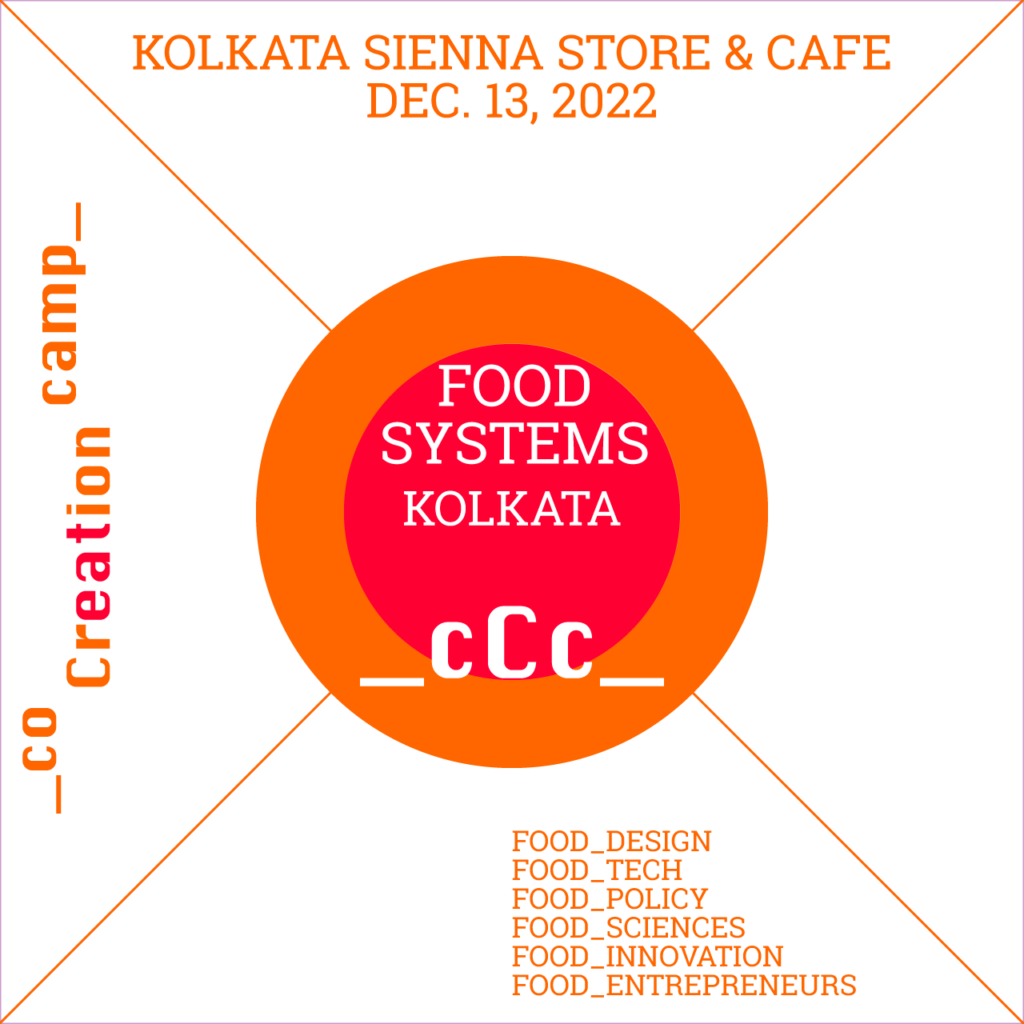 One can also join us on 7th December in Bengaluru and on 16th Dec. in Kochi.