2023 Brussels
We are preparing a coCreationcamp day on February 4th, 2023.
Some context: March 12th and 19th 2022 allowed to launch in Brussels a first series of activities on Food Entrepreneurship, with two days of "Food Transition alimentaire Bootcamp". Architempo worked with "FREE pour entreprendre" in structuring and presenting the program at Dinedit, See-U Brussels. It lead into a series of Food Transition Meetups (May 12th, September 8th, November 29th) and the coCreationcamp Insights Session on October 16th, World Food Day / Journée Mondiale de l'Alimentation, in order to gather stakeholders and the topics of interest for 2023.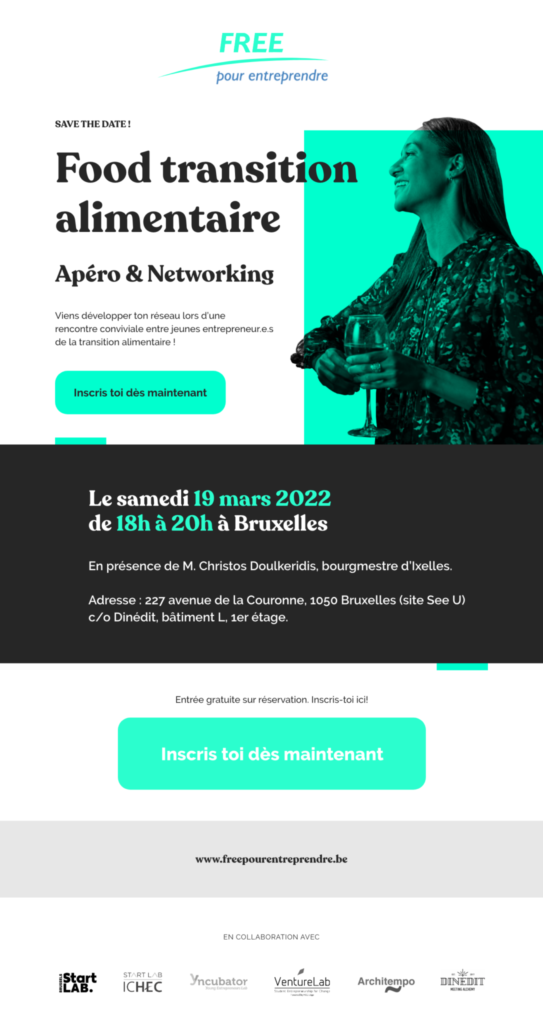 More info coming here. Stay tuned and see you soon!
One can also find here the 2022 series of Food Transition Meetups.