2023 Brussels
After the Insights Sessions of October 2022 and February 2023, we are busy cooking the next, including a series of Goûter Aperitivo (at Klabfab) and a coCreationcamp Food Systems Innovation Forum. What? Where? When? Join the food ride and let's co-create. Get in touch for more info.
The Innovation Forum will allow to dialogue on themes such as:
Future of kitchen, of cooking, of cuisine – shaping process dimensions
Food cultures, food behaviours – scaling people aspirations
Sustain-abilities and regenerative systems – sensing planet tensions
Call for contributions: Let's talk to see where your narrative fits, how to co-create futures with good vibes and delicious flavours.
BYOL – Bring your own language – while the communication on this page is in English, contributions and interventions will be in English, French, Dutch, Spanish … and we will co-create ways to share stories for everyone to be on board.

Background and context.
A coCreationcamp Insights Session took place on February 4th, 2023, 16:30-18:30, at Dinedit, 6A rue Volta, 1050 Brussels. Food Systems Innovation and Entrepreneurship were discussed, with insights shared by Jashan Sippy, Sugar and Space and Sanay Sarhane, Groupe Lawrence Dattes. These allow to co-explore innovation modalities connecting multiple views of what to do in 2023. Let's food ride.
The first Brussels 2023 coCreationcamp Insights Sessions series allowed to update what is at stake in the A&F&B – agro-food-beverages – ecosystems, and was co-organised by Alok Nandi and Fany Ramadier.
Do get in touch to contribute, to partner or to participate. Let's shape the Foodscape in 2023 for better futures empowered by good food and good mood.
In 2022, we have been closely involved in the programming and structure of 4 meetings ref. Food. On March 12th and 19th 2022, it allowed to launch in Brussels a first series of activities on Food Entrepreneurship, with two days of "Food Transition alimentaire Bootcamp". Architempo worked with "FREE pour entreprendre" in structuring and presenting the program at Dinedit, See-U Brussels. It lead into a series of Food Transition Meetups (May 12th, September 8th, November 29th) and the coCreationcamp Insights Session on October 16th, World Food Day / Journée Mondiale de l'Alimentation, in order to gather stakeholders and the topics of interest for 2023.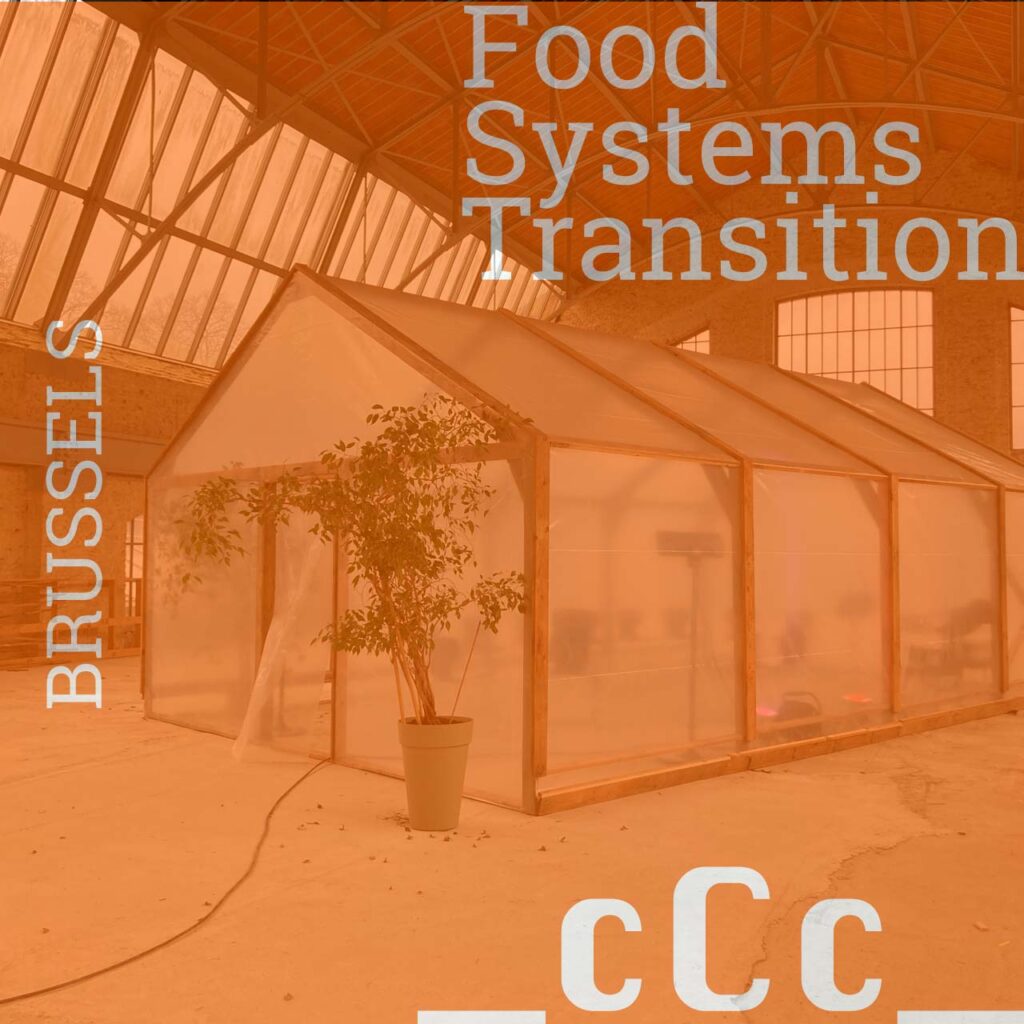 One can also find here the 2022 series of Food Transition Meetups.